Speakers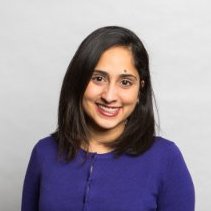 Aliza Lakhani
Director, Business Development & International
Aliza is the Director of Business Development and International Projects at the DMZ responsible for planning, developing and leading the strategic relationship management with current and potential business partners, clients and donors, both local and international.
Aliza has over 10 years of diverse experience in Financial Services in Canada and the U.S. Her experience spans across multiple disciplines including corporate strategy, business development, large-scale transformation and change management where she held progressively senior roles, most recently at Bank of Montreal. Aliza has worked with teams, clients and C-suite executives in human resources, wealth management, technology and operations, capital markets, marketing and strategy.
She spent the first half of her career on the trading floor in fixed income sales and trading and started her career in investment banking at Royal Bank of Canada and JP Morgan Chase.
Aliza is passionate about serving the community and acted as Chair of the Board of Directors for Rexdale Women's Center, a three million dollar non-profit serving high-need women and their families.
Aliza holds a Bachelor of Mathematics from the University of Waterloo and an MBA from New York University Stern School of Business.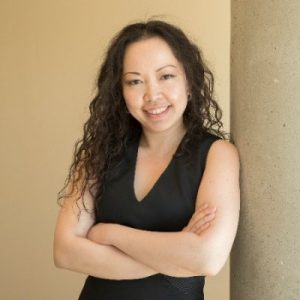 Amy Yee
Chief Digital Officer
As Chief Digital Officer at the Health Standards Organization (HSO), Amy leads enterprise digital platforms, IT services, infrastructure and a transformation portfolio that includes digital transformation of the stakeholder experience from employees, partners and surveyors, to health service providers and patients around the world.
Prior to joining HSO, Amy traveled the world working closely with CEOs, business leaders and their customers to map exciting business opportunities to powerful strategies for intranets and digital workplace solutions. Amy has led teams of highly skilled experts in areas such as user experience, software development, business strategy, content strategy, technology architecture and big data. Amy's clients have included Fortune 500 companies. She has led digital strategies for companies ranging from healthcare, energy, engineering, manufacturing to law firms. Amy and her teams have helped shape happier digital experiences for more than 1 million users around the world in the 36 months leading up to her departure from consulting, in Australia, Canada, Chile, China, Germany, Hong Kong, Indonesia, Philippines, Vietnam, UK and US.
Amy speaks regularly on a variety of topics including digital transformation, digital strategy, intranets, communications, governance, and user experience. Over the past two years, Amy has presented at 12 conferences across the US and Canada. Amy has a background in venture capital and entrepreneurship, a degree in electrical engineering and UX certification from the Nielsen Norman Group. One of her startups was cited in top 10 startups to watch. Amy also has over 12 years combined experience of sitting as a director on non-profit boards, and in 2015, she won a Forty Under 40 Award in her hometown of Ottawa, Canada.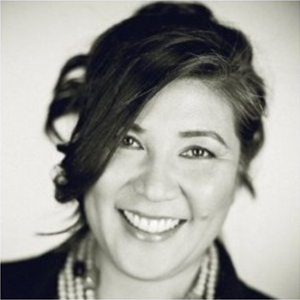 Ana Serrano
Chief Digital Officer
Ana Serrano is the Chief Digital Officer of the Canadian Film Centre (CFC), Canada's preeminent institute for creators, producers and entrepreneurs in the film, television and new media industries.
With her visionary direction and digitally-forward approach to organizational growth, Ana built the CFC into a unique blend of training facility, incubator, and creative production house, that continually re-invents itself as entertainment media demand new approaches – from the early exploration of Web-based entertainment, to today's world of transmedia productions.
To date, she directed the development of over 130 interactive media projects, mentored over 50 start ups and produced some of Canada's seminal works in interactive media.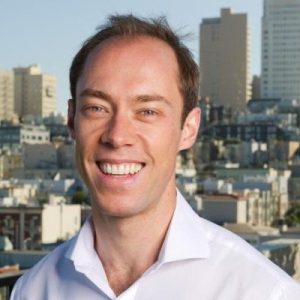 Ash Fontana
Managing Director
Ash launched Zetta Venture Partners – the first venture capital fund focused on intelligent systems – with Mark Gorenberg. The firm has $185M under management and invested in 21 companies. Ash is a board member of and lead investor in companies such as Kaggle, Invenia, Clearbit, Tractable and Focal Systems.
Before Zetta, Ash started the money side of AngelList – the most successful startup investing platform in the world – launching online investing, managing $130M over more than 250 funds, creating the first startup 'index fund' and curating investment opportunities across 500,000 companies. He also ran special projects like AngelList's expansion into Europe and the UK. Simultaneously, Ash led syndicates and angel investments in Canva, Mixmax and others.
Ash previously co-founded Topguest, a Founders Fund-backed company that built customer analytics technology for companies like IHG, United and Caesars Entertainment. Topguest sold in an 8 figure transaction 18 months after the company was founded.
He started his professional career at Macquarie Capital, where he was a top-ranked analyst in private equity, investment banking and equity research. Academically, he graduated with First Class honors in law and finance on five scholarships from the University of Sydney.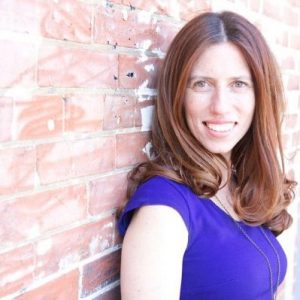 Candice Faktor is an entrepreneur and investor with a passion for disruptive tech. Candice is an Associate of the Creative Destruction Lab, Canada's leading deep tech incubator. Recently, she was the GM at Wattpad, where she helped scale Wattpad to be one of the world's largest storytelling platforms with over 50MM users. Previous to this, Candice co-created Torstar Digital, a disruptive digital venture arm of Torstar, where she invested in, launched and scaled over 20+ mobile, social and digital businesses over 7 years. Before Torstar Digital, Candice worked for Monitor Group, a boutique strategy consulting firm. Candice is passionate about putting Toronto on the global stage for tech and is a frequent speaker on exponential tech, women in tech and storytelling.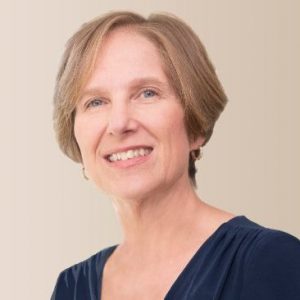 Cindy Forbes
EVP & Chief Analytics Officer
Cindy Forbes is Executive Vice President and Chief Analytics Officer of Manulife and is a member of the Company's Global Leadership Team. Prior to this role, she served as Chief Actuary.
Ms. Forbes oversees the Company's analytics function worldwide. She has spent more than 30 years with Manulife holding senior finance roles in the U.S., Investment, Reinsurance, Asia and Group Divisions. She spent seven years working in Asia, first as CFO for Manulife Japan followed by five years in HK as CFO for the entire Asia region. Manulife offers a wide range of life insurance, wealth management, pension and group benefit products across 12 countries in Asia.
Ms. Forbes was named one of Canada's Most Powerful Women by the Women's Executive Network in 2011 and again in 2015. She is the Chair of the University of Waterloo Board of Governors and a member of the International Insurance Society Board of Directors.
Her industry knowledge and international experience, combined with the diverse roles she has held in her career, give her a unique perspective on the future state of the analytics function and the insurance industry.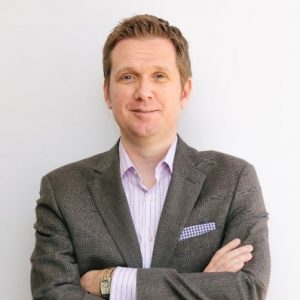 David joined AllSight in 2016 to help establish it as the leader in Customer Intelligence Management. He has 18 years of experience in enterprise software and has launched and grown successful product businesses within startups and large software vendors. David led product management at DWL and was instrumental in the formation of the Customer Data Integration (MDM) market, and later the MDM market after acquisition by IBM. Prior to joining AllSight, David led product management and marketing at IBM Big Data & Analytics, where he launched the MDM market, IBM's big data platform, and it's self-service data platform. David has an MBA from Schulich School of Business.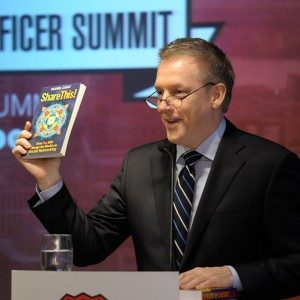 David Mathison
Curator, CDO Summit
David Mathison is the curator of the Chief Digital Officer Summit and founder of the CDO Club.
He is the world's leading authority on Chief Digital and Data officers, and has been quoted by the Financial Times, the Wall Street Journal, Computerworld, McKinsey & Company, MIT Sloan Management Review, CMS Wire, ZDNet, Fierce CIO, and I-CIO, among others.
He was previously the founder and Managing Director of the Digital Media practice at Chadick Ellig, a premiere executive search consultancy named by Business Week as "one of the world's most influential headhunters.
Mathison's book, BE THE MEDIA, was featured in the NY Times after he pre-sold over 5,000 copies in 11 days via his web site, Twitter, and Facebook.
He has given keynote presentations everywhere from Columbia University to the United Nations (3 times in 2010), from Amsterdam to Zagreb.
From 1999-2001 he was founder and CEO of the Kinecta Corporation where he raised $30 million in under 2 years. Kinecta was acquired and is now part of Oracle (NASDAQ: ORCL).
From 1994-1999 Mathison was Vice President with Thomson Reuters, the world's largest news agency, where he pioneered online content syndication.
Mathison earned his Masters degree from Columbia University in 1995.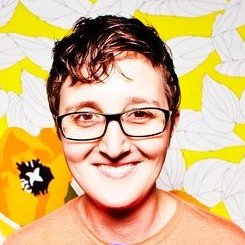 Hillary Hartley
Chief Digital Officer and Deputy Minister for Digital Government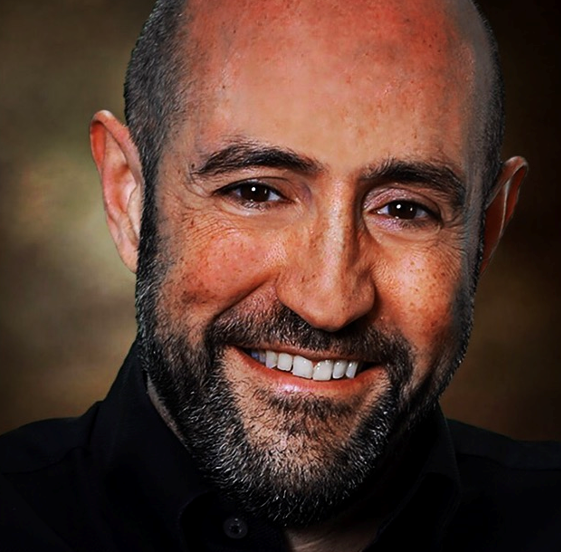 Jay Rosenzweig, the founding partner of Rosenzweig & Company, is an expert in designing, building and attracting world class teams. He consults to public and private companies, including large global corporations; emerging growth to mid-sized businesses; professional services firms; and private equity and venture capital firms. Jay earned three degrees at McGill University: Philosophy, Civil Law, and Common Law.
Jay is a champion of the cause of gender equality. He has been actively advocating on behalf of women for several decades, most prominently through his highly regarded Rosenzweig Report on the status of women.
Jay advises dozens of businesses at the leading edge of global innovation, including: Hyperloop Transportation Technologies: the next generation of transportation that is super-fast, safe, and sustainable; Winston House, a breakthrough platform for creators, comprising some of the most influential artists on the planet; Drop, the leading millennial loyalty program; and eSight, electronic glasses that allow the legal blind to see.
Jay is active in many social causes, holding board seats on Irwin Cotler's Raoul Wallenberg Centre for Human Rights; the Breast Cancer Cabinet of Mount Sinai Hospital; CJPAC; and Genesis Centre For Innovation.
Jay is Director of Canada, and a strategic partner globally to the CDO Club & Summit.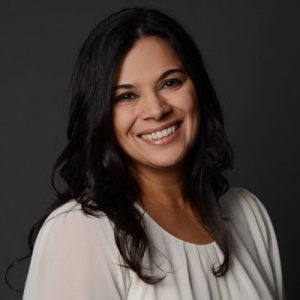 Jessie Adcock
Chief Technology Officer
Jessie Adcock is currently the City of Vancouver's Chief Technology Officer, having stepped into the role after a successful 3 years as the City's first Chief Digital Officer. As one of the first public sector CDO's in Canada, Jessie led the execution of a multi-year digital strategy focused on the growth of direct channels; enhancing citizen services and engagement; improving the City's data and technology infrastructure; enabling a digital more digital workforce; and helping create opportunity for the innovation economy. She is now leading the City's wider technology transformation as it navigates the era of Smart City technologies driven by IoT, Mobility, Data and Cloud. Prior to transitioning into public sector in 2013, she held global roles on IT, marketing and digital teams, working in the FI and Telecom sectors, developing and implementing digital strategies, leading innovation and application development, and managing direct customer channels for consumer and business markets.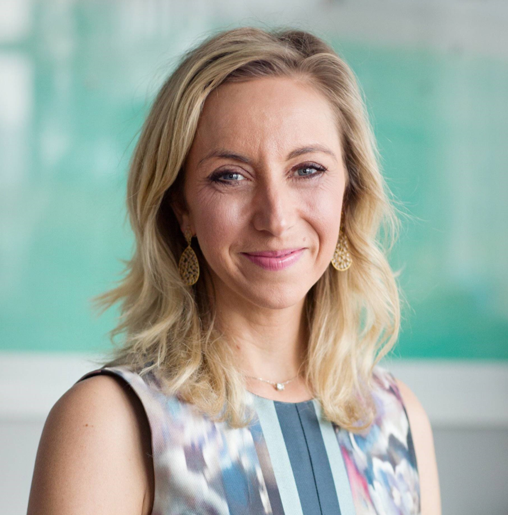 Jodi Kovitz
Chief Executive Officer
Jodi Kovitz is a passionate innovator, relationship builder, revenue generator and connector. She is the is the CEO of AceTech Ontario. She is also Founder of #MoveTheDial, a movement founded in January 2017 to advance women in tech and Just Say Hello, her passion project through which she teaches people how to build transformative business relationships. She regularly speaks and writes on innovative business development strategies, advancing women in tech, networking and women's business development opportunities in Canada and the United States. Jodi serves on the SickKids Foundation Capital Campaign Cabinet to raise $1.3B to transform children's health leading an innovative technology sector strategy, serves on the advisory board of Rosenzweig & Company, Maple Corporation and Mediseen and Mayor of Toronto John Tory's Toronto Innovation Council. Prior to joining AceTech Ontario, Jodi spent 5 years at Osler generating revenue, building an alumni program, creating an associate training program and coaching 450+ lawyers on BD strategy and relationship building.
Jodi previously practiced law, and after she obtained her business degree at Ivey, living in Milan studying international business, worked in marketing at a technology start up that went public, worked in leadership development at a bank and consulted for a top-tier global consulting firm. Just Say Hello is Jodi's passion-and-joy project.
Jodi's recent press includes: Globe and Mail, BNN (#MoveTheDial), BNN (Elevate Toronto), The Business Leadership Podcast, Toronto Star, Digital Journal.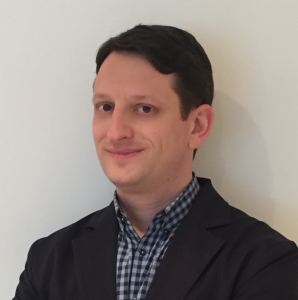 Jordan Jacobs
Co-Founder & Co-CEO
Jordan Jacobs is co-founder and co-CEO of Layer 6 AI, which has invented the world's most accurate, real-time Artificial Intelligence prediction engine for enterprise data. Layer 6 AI's SaaS deep learning platform provides prediction and personalization to financial institutions, ecommerce, media/cable/telco, and healthcare companies seeking to better leverage their data into value and improved customer experience.
Jordan is also co-founder and on the Board of Directors of the Vector Institute for Artificial Intelligence. Launched in 2017 with approximately $200 million from government and industry, Vector aims to be a world leader in AI research, the world's largest AI graduate school, and the engine of a global AI ecosystem in Toronto/Waterloo, Canada.
Jordan invests in and advises the founders of new technology companies through Radical Ventures, a seed stage venture capital firm created with his Layer 6 AI partners. Radical is one of the first AI-focused VC firms in the world.
Jordan previously co-founded Milq, a cultural content discovery platform that works with organizations like the NBA, NY Times and GOOP. Jordan also founded SpyBox Media, through which he developed and partnered with Elton John's Rocket Pictures to executive produce the TV series Spectacle. Hosted by Elvis Costello, the Emmynominated, Gemini Award winning, NY Times Top 10 TV series features guests including Bono and The Edge of U2, Bruce Springsteen, Lou Reed, Zooey Deschanel, Herbie Hancock, Renée Fleming and President Bill Clinton.
Jordan spent 15 years as a tech and media lawyer, advising tech entrepreneurs, Grammy and Oscar winners and sports teams in complex transactions, first at a large firm in Toronto and, for 10 years, at his own firm. He received his J.D. from Osgoode Hall Law School in Toronto, where he was admitted at age 19.
Khalid Al-Kofahi
Vice President, R&D
Khalid Al-Kofahi is Vice President of Research and Development at Thomson Reuters. During his 20+ years at Thomson Reuters, Khalid led the development of many advanced technologies for Thomson Reuters – especially for the Legal Industry. These include developing natural language processing applications to mine information from text, large-scale text classification, recommender systems, vertical search, named entity extraction and resolution, question answering, language generation and summarization. These technologies power dozens of products across Thomson Reuters.
In addition to his role as head of corporate R&D at Thomson Reuters, Dr. Al-Kofahi also leads Thomson Reuters's Center for Cognitive Computing, based in Toronto. The Center focuses on building smart capabilities and applications that will simplify and accelerate how knowledge tasks get done. The center will achieve this by automating well-understood tasks and machine-assist more complex tasks.
Khalid has a Ph.D. from Rensselaer Polytechnic Institute, USA, M.S. from Rochester Institute of Technology, USA, both in Computer Engineering and a B.S. in Electrical Engineering from Jordan University of Science and Technology, Jordan.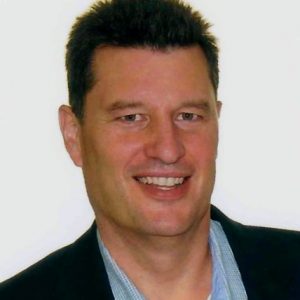 Mike Stone
Global Technology Director
As a Global Technology Director at Thomson Reuters, Mike faces off to the Canadian banks to lead the strategic technology relationship with senior client stakeholders. Mike has spent the majority of his 25 year career as an IT leader in the investment industry. The last few years he has been focused on the challenges of data management within capital markets, primarily with Security, Pricing and Client reference data. Prior to Thomson Reuters he was Director, Head of Reference Data Services for RBC Capital Markets and at Merrill Lynch as Director, Enterprise Information Management. At CPPIB and the Ontario Teachers' Pension Plan he was a key member of the IT leadership team that acquired, designed, developed, integrated and implemented a broad suite of investment and finance systems across multiple asset classes. Mike has a B.A.Sc in Electrical Engineering from the University of Waterloo.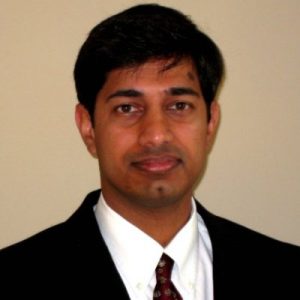 Vsu Subramanian
Vice President, Enterprise Data Services
Vsu Subramanian is a Vice president of engineering in Thomson Reuters. He leads global engineering teams of software engineers, software architects, and quality engineers, dev-ops & project managers. Vsu has been with Thomson Reuters for almost 16 years. During that time, he has worked on and led teams that built large scale engineering platforms, search engines, Big Data engineering & content delivery systems that enable intelligent information and insight to Thomson Reuters' customers.
Digital leaders from these companies have spoken at previous CDO Summits: