SPEAKERS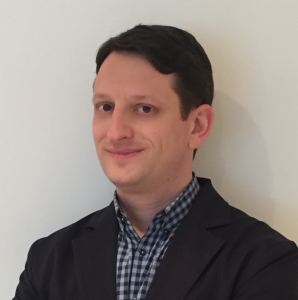 Jordan Jacobs
Co-Founder & Co-CEO
Jordan Jacobs is co-founder and co-CEO of Layer 6 AI, which has invented the world's most accurate, real-time Artificial Intelligence prediction engine for enterprise data. Layer 6 AI's SaaS deep learning platform provides prediction and personalization to financial institutions, ecommerce, media/cable/telco, and healthcare companies seeking to better leverage their data into value and improved customer experience.
Jordan is also co-founder and on the Board of Directors of the Vector Institute for Artificial Intelligence. Launched in 2017 with approximately $200 million from government and industry, Vector aims to be a world leader in AI research, the world's largest AI graduate school, and the engine of a global AI ecosystem in Toronto/Waterloo, Canada.
Jordan invests in and advises the founders of new technology companies through Radical Ventures, a seed stage venture capital firm created with his Layer 6 AI partners. Radical is one of the first AI-focused VC firms in the world.
Jordan previously co-founded Milq, a cultural content discovery platform that works with organizations like the NBA, NY Times and GOOP. Jordan also founded SpyBox Media, through which he developed and partnered with Elton John's Rocket Pictures to executive produce the TV series Spectacle. Hosted by Elvis Costello, the Emmynominated, Gemini Award winning, NY Times Top 10 TV series features guests including Bono and The Edge of U2, Bruce Springsteen, Lou Reed, Zooey Deschanel, Herbie Hancock, Renée Fleming and President Bill Clinton.
Jordan spent 15 years as a tech and media lawyer, advising tech entrepreneurs, Grammy and Oscar winners and sports teams in complex transactions, first at a large firm in Toronto and, for 10 years, at his own firm. He received his J.D. from Osgoode Hall Law School in Toronto, where he was admitted at age 19.
< SEE ALL CONFERENCE SPEAKERS>